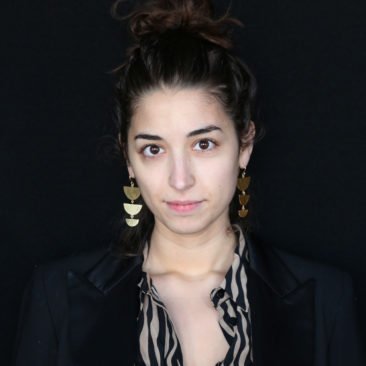 Laura Kayali
+

Your Authors
Archive
@LauKaya
Tech reporter @POLITICOEurope — ex @Contexte — Kardashian gifs lover and policy nerd — DM for Signal. [email protected]
Nov. 26, 2019 4 min read
Hello from Luxembourg. The YouTube hearing at the Court of Justice of the EU will start shortly (and I'll live tweet as much as possible). Here's some context 🔽
https://www.politico.eu/article/copyright-fight-cjeu-rightholders-google-youtube/ …
It's starting, with the lawyer of LF (the rights holder).
Rightsholder lawyer: YouTube is not merely providing a link to the content, instead YouTube stores and indexes the videos, classifies them into categories, provides ranking. YouTube is acting with the objective of making profit.
Rightsholder lawyer: YouTube simply cannot be unaware that the uploaders don't have the rights to the videos.
Rightsholder lawyer: The new #copyright directive doesn't apply to the case before us today in a temporal sense.
Rightsholder lawyer: Legislators of the #copyright directive classified YouTube as communicating to the public, as understood in the InfoSoc directive. YouTube therefore cannot benefit from the exemption of Article 14 of the e-commerce directive.
Rightsholder lawyer: Article 14 of the e-commerce directive applies to hosting providers with no knowledge or control of the information stored. YouTube performs an active role. YouTube has nothing in common with neutral service providers. YouTube resembles a publisher.
Rightsholder lawyer: YouTube is a service used with a tendency to infringe copyright. (Ouch...)
Now, Google/YouTube's lawyer takes the floor.
YouTube's lawyer: The questions arose in a legal dispute that was unnecessary -- the applicants had rejected technical solutions proposed by YouTube. Disputes between YouTube and rights holders are rare.
YouTube's lawyer: Content ID has been used successfully by YouTube in the last 10 years. It's, as people say, a gold standard for such tools. However, Content ID requires cooperation, information from rights holders.
YouTube's lawyer: The applicant [right holder] refused to cooperate in any way. He refused to provide the necessary reference files.
YouTube's lawyer argues the Google-owned platform doesn't perform a copyright act and is not liable.
YouTube's lawyer: YouTube cannot be compared with the Pirate Bay.
YouTube's lawyer: There is no doubt that YouTube is a hosting service as understood in the e-commerce directive. (😏)
YouTube's lawyer: Despite the paradigm shift to direct liability, the applicants wouldn't be able to make claims under the new #copyright directive.
YouTube's lawyer: Under the new copyright directive, service providers are exempt from liability under Article 17 if they make their "best efforts" to cooperate and remove infringing content. In this case, YouTube undertook its best efforts.
End of YouTube's lawyer intervention. What "best efforts" mean will probably be the key battleground in #copyright cases in the future.
Short break now.
Germany: Many factors would indicate YouTube complied with its obligations to remove copyright infringing content. Liability for communication to the public by intermediaries can be assumed when platforms have not acted with due diligence.
The German government supports the efforts of this court to establish a balanced regime - balance between the interests of rights holders and platforms legitimate interest.
France: YouTube generates huge ad revenues. Ad revenues depend on the size of the audience, and the audience grows when copyright-protected content is posted online.
France: Article 17 of the #copyright directive provides clarity and harmonizes protection given by member states.
France: The exemption mechanisms of the e-commerce directive should not be used to protect fraudulent #copyright activities.
Now, the European Commission takes the floor.
Commission: Licensing agreements should be fair and keep a reasonable balance between both parties (rights holders and platforms). That was the purpose of the #copyright directive.
Commission: The #copyright directive's Article 17 is lex specialis to Article 3 of the Infosoc directive. It also takes precedence over Article 14 of the e-commerce directive, which remains applicable outside the #copyright directive.
Commission: This court case hasn't covered the issue of algorithms.
End of Commission's intervention. The rapporteur doesn't have any question. The Advocate General does though, stay tuned.
AG questions:
1-What happens if a copyright holder gives information about infringement, but does not use Content ID, do you remain passive or do you react to that?
2- How do you prevent that publicity where you make your money is attached to copyright infringing videos?
YouTube lawyer now explaining how Content ID works. Did someone invite him to the next #copyright stakeholder dialogue?
YouTube lawyer: How do we prevent ads on infringing content? There is always people trying to profit from content they don't own. But for music it's hard to get ads with infringing content because almost everything is licensed. Infringement will be identified upon upload.
AG question to rightholder: What's the difference between what YouTube has to do and what Facebook has to do?
Facebook is coming up a lot now, especially the recent EU top court judgement on hate speech.
The advocate general will give his opinion on March 26, 2020. The hearing is now over. 👋
You can follow @LauKaya.
Bookmark
____
Tip: mention @threader_app on a Twitter thread with the keyword "compile" to get a link to it.

Threader is an independent, ad-free project created by two developers. Our iOS Twitter client was featured as an App of the Day by Apple. Sign up today to compile, bookmark and archive your favorite threads.

Download Threader on iOS.