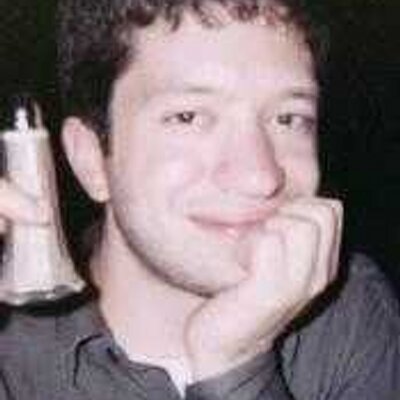 1/ Unintended Tesla app purchases, explored.

About a week and a half before the end of Q4 Tesla rolled out a new feature on their phone app: an upgrades tab.

Shortly after they rolled it out users began to complain about unintended purchases.
2/ A famous Tesla owner, with a large Twitter following in the tech community, was affected. He said he didn't mean to make the purchase, never intended to use the software, and was unable to get a refund.


3/ He reached out to @TeslaService & they wrote back saying refunds are not allowed, as per policy. They implied that @nntaleb was just experiencing buyers remorse and that reversing the app purchase would be similar to tearing down an addition on a home.
4/ @nntaleb took to Twitter, as he promised he would, when the refund was denied.

Perhaps due to @nntaleb's celebrity profile, Musk himself responded, apologized for the refund denial, said that was not right, and promised a fix.


5/ So what is going on here?

Are refunds for purchases against Tesla's policy?

Could the purchase have really been accidental?

Were others affected?
6/ I decided to explore. I requested a @tesla owner's credentials and installed the Tesla app on my phone.

When I installed the Tesla app, Apple forced me to type in my password or use my fingerprint to authenticate. This is a common practice to prevent accidents.
7/ I logged in to the app, verified there were no payment methods linked, and went to the upgrades screen.

Amazingly, Tesla had already added $4,000 worth of software to my shopping cart. I did not click any button to add it. The checkbox is selected by default.
8/ I previously wrote a thread about Tesla's use of dark patterns on their website (but not in the EU, thanks to consumer friendly laws).

As I mentioned in that thread, default selections are considered an abusive tactic that ethical companies avoid.


9/ The default selection makes accidental purchases much more likely. Perhaps Tesla is just bad at UI or perhaps they did this on purpose to encourage accidental purchases.

Given how they use dark patterns everywhere the law allows (and only there), I suspect the latter.
10/ So the software was added to my shopping cart without me actually adding it. You still have to click the purchase button.

Oddly, there was some text that doesn't even look like a button ... but is actually the purchase button!
11/ If you click the button then you are taken to a confirmation screen. As mentioned above, it is standard practice to require a password for purchases like this to prevent accidents. Apple even had me do that with a free app.

Here is a screen shot of a $1.29 purchase.
12/ After adding $4,000 worth of software to my shopping cart automatically, what does Tesla's validation screen look like. Am I required to authenticate as per standard practice in such situations?

No! There is no validation other than the click of a button!
13/ If you don't lock your screen before putting your phone in your pocket, bizarrely common, then an accidental purchase is not only possible ... it is likely!

I believe this is by design. Tesla is better at apps than they are at cars, software-wise.


14/ What about refunds?

Musk implied that the issue was ease of refunds.

It turns out there is a policy. To deny refunds.

Please note the additional dark pattern here: the refund denial text is dark text on a blackground. The hardest to read on the entire screen.
15/ How common are these accidental purchases?

Very. Even Tesla's proxy PR/IR website, @ElectrekCo, admits that accidental purchases have been common. There are dozens of people on forums (huge Tesla fans!) saying similar.

https://ww.electrek.co/2020/01/15/tesla-owners-unintentially-buying-software-upgrades-musk/# …
16/ To summarize:

Just before the end of the fiscal quarter, Tesla rolled out an app update that is, at best, incredibly irresponsibly designed. Many people accidentally sent Tesla thousands of dollars. Tesla does not offer refunds except, apparently, to famous people.
17/ I want to end this thread by complimenting @nntaleb for doing his best to use his status for good. This is what integrity looks like


18/ If you are interested in my thread on Tesla's use of dark patterns you can find it here.

</thread>


19/ Update: this is from the @ElectrekCo article linked above.

I have seen the config files inside of Teslas. The highlighted portion is a complete and total lie.

Enabling these features are just flags. It is not only possible for Tesla to remove these features, it is easy.
20/ Second update:

There is a dedicated hash tag to Tesla refund issues. It seems Tesla likes to hold on to customer money as long as they can or at least does not prioritize speedy and consistent customer refunds.

#TeslaRefundIssues
21/ Additional update. People whose money was taken for purchases they insist they didn't make are showing up in my mentions.

If this happened to you, you can:

- Dispute the charge with your card or bank.
- Report the issue to the @FTC.
- Lawyer up if above doesn't work.
Great news! @CamBirch successfully got a refund for an unintended app purchase.

He generously shared his story, in hopes that it might be helpful if this happened to you.


Another update.

Tesla included an image of the in-app purchase in their Q4 results.

Link (page 8): https://ir.tesla.com/static-files/b3cf7f5e-546a-4a65-9888-c928b914b529 …

Note that Tesla PhotoShopped out the refund denial text for their investor presentation.


24/ Tesla now admits unintended app purchases are possible, but uses their new tiny refund window (2 days) as the excuse to deny refunds.

The 2 day refund is the only "fix" so far.

Tesla still has not changed the unethical UI that makes unintended purchases likely.
25/ An important item I failed to mention is that the expensive "Full Self Driving" software that people are unintentionally purchasing does not exist yet. It might never exist.

Here are the UI fixes needed (in addition to a meaningful refund window):


26/ One more update on this particular little fractal of fraud. Any time I look deeper, I find something else.

Tesla (amazingly!) does not send a confirmation e-mail when the purchase is made.

48 hours to discover a purchase you didn't know you made. Good luck I guess!
You can follow @tedstein.
Bookmark
____
Tip: mention @threader_app on a Twitter thread with the keyword "compile" to get a link to it.

Enjoy Threader? Sign up.

Since you're here...

... we're asking visitors like you to make a contribution to support this independent project. In these uncertain times, access to information is vital. Threader gets 1,000,000+ visits a month and our iOS Twitter client was featured as an App of the Day by Apple. Your financial support will help two developers to keep working on this app. Everyone's contribution, big or small, is so valuable. Support Threader by becoming premium or by donating on PayPal. Thank you.

Download Threader on iOS.