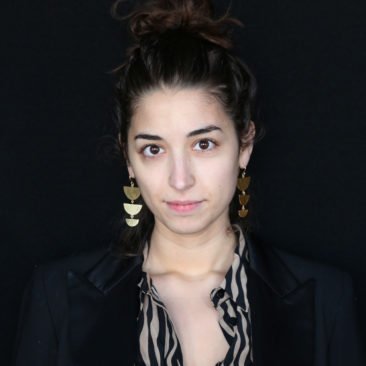 Laura Kayali
+

Your Authors
Archive
@LauKaya
Tech reporter @POLITICOEurope — ex @Contexte — Kardashian gifs lover and policy nerd — DM for Signal. [email protected]
May. 08, 2020 1 min read
Amazon's business is thriving during the pandemic, but there are downsides ahead: tougher scrutiny from regulators and more fights with workers. (Thread)
Story with @ElisaBraun and @Melissahei
https://www.politico.eu/article/amazon-coronavirus-pandemic-success-heralds-regulatory-headwinds/ …
Of all the Big Tech companies, Amazon has fared among the best so far. But as the Facebooks and the Googles used the crisis to try to burnish their public image, Jeff Bezos' company is trapped in a PR nightmare.
Chapter 1, unions and workers: One sore spot for Amazon has been safety conditions at its warehouses. The crisis has brought more attention onto the way Amazon interacts with employees who criticize the firm, as the company fired at least 3 "whistleblowers."
Silicon Valley historian Margaret O'Mara said: "Amazon sees unions as a real threat, which is part of a broader existential dislike of unions rooted deep in tech DNA. Automakers too hated unions, but they came out from the Great Depression with a lot more of them."
Chapter 2, antitrust flame rekindled: The crisis has also highlighted Amazon's crucial economic role — which is set to help the case of U.S. and EU lawmakers arguing the company has grown too powerful and should be subject to antitrust action.
Chapter 3, focus on online marketplaces in Europe: Remember when Brussels was all about copyright, terrorist content and hate speech? Now has come the new era of unsafe products and counterfeit goods. (Also featuring fake news and online ads.)
Since we published the story a day ago, Californian workers said Amazon told them paid sick leave doesn't cover warehouses, U.S. Senators wrote to Bezos about retaliation against whistleblowers, D. Cicilline said Bezos is only Big Tech CEO to have "reservation" about testifying.
Despite this long list, consumers will likely continue to turn to (and love) Amazon. "There is a paradox between what people might think of Amazon and their [shopping] behavior," said Vincent Mayet, who wrote a book on the company.
You can follow @LauKaya.
Bookmark
____
Tip: mention @threader on a Twitter thread with the keyword "compile" to get a link to it.