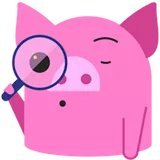 Jon-US Senate candidate MD 2022
+

Your Authors
Archive
@Johnheretohelp
Victim of DO-J/FB-I corruption. Torture Survivor. I'm going to fix shit...hard! Personal Account- Win Big! Vote Pig!🐷
Nov. 14, 2020 4 min read
Everyone is focused and wondering about Scytl and the raid that took place in Germany. Let's look a little closer to home shall we?
I'd like you to meet Marc Fratello.
The Deal Maker.

Mr. Fratello runs Scytl out of Tampa Florida, with its other US base in Baltimore Maryland. Real close to home for me, you'll see just how close soon.

Mr. Fratello has a long history with the Bush family. I believe Bush Jr has endorsed Joe Biden 🤔
Mr. Fratello also has a long history with Nancy Pelosi 🤔🤔

But I'm sure that has nothing to do with how he manipulates his software to favor his personal friends or those that pay him.

He even had something to do years ago with the "hanging chad" situation in Florida.

Let's meet his partner who runs things in Baltimore.

You'll notice that Mr Campbell is affiliated with Johns Hopkins. Just like myself, and just like Dr Molly McCauley. 🙏🙏🙏
What are the odds out of the entire planet a company involved in the deepest and highest levels of voter fraud for this presidential election,

And for state and local elections going way back, would have ties to Johns Hopkins and Dr Molly McCauley who was killed for exposing voter/election fraud?
As you can imagine being based in Baltimore Maryland this corrupt system has manipulated Maryland elections for years and

Right up to the present. Just one of the ways they cost Kimberly Klacik her rightful seat. This was how Elijah Cummings never lost an election. Same thing with Nancy, Maxine, Schumer, etc.

If you're a deep State Dem you don't even have to pay them. The payment comes after they "subtly nuance" your election, then they are awarded government contracts and grants 👍

Ballots and voter information gathered by Dominion and scorecard or sent to Scytl who then uses overseas servers to process their dirty work, adding difficulty to an investigation and another layer of safety for their crimes.

I wrote extensively about hammer and other programs used to steal all their elections or compromise people in my old Twitter account back in 2016-17.

It must be a very comfortable feeling to know that the "fix is in",
Sitting back on Election night knowing that it's going to be a tight race but you will come out ahead because you're on the inside and you contracted with the right people.

Didn't Nancy say that no matter what boats were counted Biden would be president?
And she just happens to have a long-term relationship with a guy counting the votes? 🤔🤔🤔

Obama actually changed the law in 2012 to enable Scytl to merge with another company and move into other areas of voting and election control.

Oh, and Scytl has a long history of "handling"military and overseas votes. Isn't there a little bit of trouble with military and overseas votes in multiple States right now 🤔🤔🤔

I'm not going to stop until everything is out Mol'😔🙏🙏
https://threadreaderapp.com/thread/1257400601857720327.html …

When President Trump won the election they lost control over the satellites, for the most part. That's why they had to go with such a heavy internet/software theft and manipulation.

https://twitter.com/Johnheretohelp/status/1285607582808375300?s=19
Shoot, forgot to add they actually used the 2016 break ins of the DNC computers, Seth Rich, as an excuse to bring in Scytl 🤔🤔🤔

Here are the experts, Molly included, warning about online voting/ballot abuse.
And the Dems pushing for it anyway, everyone knows why now 🤔
https://science.house.gov/news/press-releases/committee-holds-hearing-on-voting-technologies-cybersecurity?1 …

Not just here in the US in multiple States, Scytl "services" have been provided to certain people in England/Germany many times. Keeps them in their supporters in control, really helps with brexit wink, wink👍

You see, they have to make sure the "right people" stay in power long enough to see their plans through. Brexit, immigration, gun confiscation, climate change, economy., Etc.👍

A very"slippery" statement by SCYTL corp.
"We do not tabulate, tally or count votes in the US" (in the U.S)

Then at the bottom,
"Electronic BALLOT Delivery"
Software does not tabulate, tally or count votes.
https://www.scytl.com/en/fact-checking-regarding-us-elections-debunking-fake-news/ …

They conveniently switch between "vote and ballot"🤔🤔

"We do not tabulate, tally or count votes in the US"🤔🤔🤔

Then what were you doing then?
https://m.scoop.co.nz/stories/HL1210/S00155/john-kerry-must-speak-out-on-2004-election-theft-now.htm …

That's an interesting article that includes John Kerry, Bush, Romney
🤔🤔

This is from 2012, does any of this sound familiar right about now?
🤔🤔🤔

SCYTL patent
"Secure and Auditable results"
But they claim they don't count votes🤔

Smartmatic patent
Hey Smartmatic, where is this "remote voter verifiable paper audit trail?" Might be helpful for recounts 🤔🤔🤔

Dominion patent
There system can tell if YOU. marked YOUR ballot properly.
And if SMARTMATIC decides you didn't "IT WILL CORRECT IT FOR YOU"🤔🤔🤔

https://patents.justia.com/
you can search for these and many other patents from these companies on this site, just type in the company name. 👍
https://twitter.com/Johnheretohelp/status/1329249732993101825?s=19
Mr. Fratello, can you tell us why you have a completely different identity in Italy/New York connected to another company? I know things are being scrubbed but that's still there 🤔
"Italian Job part 2 ?"

Hmmm? Interesting 🤔🤔🤔

https://twitter.com/Mareq16/status/1330131979577257985?s=19
https://twitter.com/Johnheretohelp/status/1343357653624483843?s=19



You can follow @Johnheretohelp.



Share this threadBookmark

____
Tip: mention @threader_app on a Twitter thread with the keyword "compile" to get a link to it.

Threader is an independent, ad-free project created by two developers. Our iOS Twitter client was featured as an App of the Day by Apple. Sign up today to compile, bookmark and archive your favorite threads.

Download Threader on iOS.