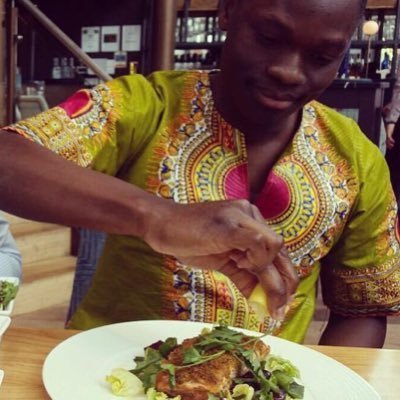 Michael
+

Your Authors
Archive
@michaeltefula
finance dev

@my

_tickr | venture partner

@adaventures

| team

@diversityvc

| my books in link below | views my own
Jan. 02, 2021 2 min read
1/ This is a curious phase for #Bitcoin. The highest conviction participants have the largest balances (👇🏾only 2.5% of addresses have > 1 BTC) & hold most of the coins in circulation, but they're also the least likely to sell/spend their BTC since they're holding for the long run

2/ Here's data that shows 78% of circulating bitcoin is illiquid...
https://twitter.com/glassnode/status/1344020551942238212
3/ This illiquidity and surge in demand (thanks in part to low interest rates, money printing, tech hype & fomo) are driving the bull run. But thinking about the illiquidity component suggests a few possibilities from here such as...

4/ ...if bitcoins increasingly become even more illiquid, then in the long term people might actually abandon it en masse for something where buy/sell activity is a bit more evenly balanced. Snapshot below shows state of trade activity mix on the coinbase exchange atm 👇🏾

5/ ...another possibility is that large holders of crypto (the top 2.5%) all decide around the same time to rebalance their portfolio by selling off big chunks of their recent gains. In this case we'll see a sharp drop in bitcoin price pretty quickly.

6/ But you could also see demand continue to far outweigh seller intent, and prices could rise much more and for much longer before any major sell off. We are seeing some of this as a small number of institutions start to pile in
https://twitter.com/ki_young_ju/status/1345425421131649024
7/ Hard to gauge where all this will go but the concentration of supply and liquidity factors are worth watching.

8/ ps. Meanwhile, take all 'takes' on crypto with a grain of salt anyway because aside from the certainty that the underlying technology is here to stay, the crypto asset(s) that will 'win' remains more speculative. Furthermore...

9/ Don't expect many critical takes from bitcoin enthusiasts. They hold most of the supply and so they naturally want to champion a massive bull run. The conviction is almost religious. Telegram channels, discord, Reddit groups & twitter lists on the topic are cult-like.

8/ Meanwhile critics are worth seeking out but good ones are in small numbers (don't confuse this with laggard sceptics who are actually a majority, & hold zero crypto.) I just wonder if some critics are just as entrenched in their negativity as the enthusiasts are in positivity.

9/ All that said, my current view on crypto as a category amounts to the old quip in tech circles: it's easy to overestimate what crypto will do in 1 year and underestimate what it will do in 10.




You can follow @michaeltefula.



Share this threadBookmark

____
Tip: mention @threader on a Twitter thread with the keyword "compile" to get a link to it.