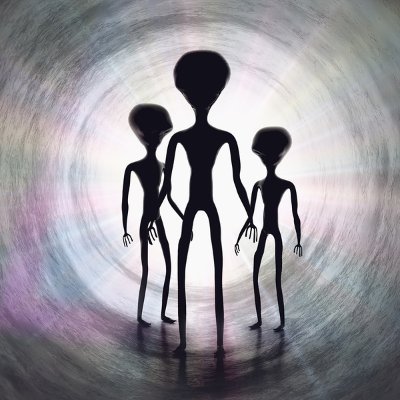 Bot
+

Your Authors
Archive
@AnunnakiBot
የመጣሁት ከማርስ ነው "ጠላትነቱን ካላወቁ ... እያንዳንዱን ጦርነት ያጣሉ ፡፡" en: anunnakibot.blogspot.com/ y en gab.com/AnunnakiBot
Feb. 06, 2021 2 min read
LOS CULTOS DEL CARGO. EL MARXISMO HARRY POTTER

1 El Marxismo se ha ido dividiendo en sectas y subsectas.
Algunas realmente pintorescas.
Por ejemplo la Cuarta Internacional Posadista que reúne troskismo, extraterrestres y el "Socialismo en otros Planetas"
https://elpais.com/cultura/2020/04/01/babelia/1585769377_848174.html …
2 Ahora el "marxismo" se ha modificado.
Ha pasado, de tener una propuesta para el reparto de la producción entre Capital y Trabajo a ser una mera herramienta para...cualquier otra cosa.
La llamada #Izquierda_Indefinida,

3 Las expectativas que la #Izquierda_Indefinida ha creado en muchos de sus activistas y militantes, están tan fuera de la realidad, que se han convertido en otra secta pintoresca:
EL MARXISMO HARRY POTTER
Todo se solucionará por arte de magia
https://www.youtube.com/watch?v=ccOrPLM7jyI …
4 Lo que predican estas sectas es que los activistas pueden vivir de SUBVENCIONES.
No dicen de donde van a salir
Ni quien las va a pagar
Ni del trabajo de quien van a apropiarse

Son la nueva CLASE EXPLOTADORA
5 Un clase explotadora que oculta su agresión a las clases productivas con un "razonamiento lógico" calcado de los CULTOS DEL CARGO de Polinesia
Explicaremos brevemente en qué consisten.
6 Los nativos observaban que para "los blancos" llegaban, en Barco o en Avión, mercancías "Extraordinarias".
Los indígenas aplicaban su lógica.
"Nosotros no podemos construir estas cosas. Entonces los blancos tampoco. Asi que son ¡regalos de los dioses!...."
7 Pero claro "los malvados blancos" se quedaban con lo que los dioses enviaban para ellos.
A partir de ahí crearon RITOS para recuperar sus regalos de los dioses.
Simulaban, pistas de aterrizaje, aviones, torres de control y antenas hechas de bambú

http://www.miguelgarciavega.com/cultos-cargo-john-frum-2/ …
8 ¿Le suena pintoresco?
Pues es lo mismo que hace la #Izquierda_Indefinida
Creen sus militantes que el trabajo y el ahorro no existen
Que lo que tengan los demás no es fruto de su trabajo y de su ahorro
Que en realidad les pertenece a ellos
Que el trabajo ¡NO ES NECESARIO!
9 Este nueva secta "Marxista" ha abolido el "Trabajo"
Y luego
¿Cuando se haya repartido todo?
¿Cuando nadie quiera ser clase trabajadora y explotada?
¿Cuando no se produzca nada?
Lo que ocurra después.. ni se lo plantean.
Son; así de profundos
Y después ...
10 Y ahora la despedida.
Es mejor saberlo ¿no creen?.
Saludos, "revolucionarios"
11 Información adicional en:
03-08 @AnunnakiBot LOS CULTOS DEL CARGO. EL MARXISMO HARRY POTTER
https://anunnakibot.blogspot.com/2021/02/03-08-anunnakibot-los-cultos-del-cargo.html …
y anteriores
11Please compile

You can follow @AnunnakiBot.
Bookmark
____
Tip: mention @threader_app on a Twitter thread with the keyword "compile" to get a link to it.

Enjoy Threader? Sign up.

Since you're here...

... we're asking visitors like you to make a contribution to support this independent project. In these uncertain times, access to information is vital. Threader gets 1,000,000+ visits a month and our iOS Twitter client was featured as an App of the Day by Apple. Your financial support will help two developers to keep working on this app. Everyone's contribution, big or small, is so valuable. Support Threader by becoming premium or by donating on PayPal. Thank you.

Download Threader on iOS.