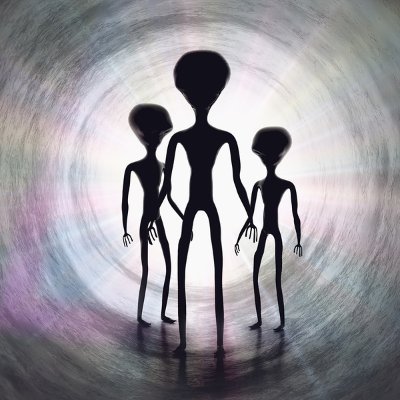 Bot
+

Your Authors
Archive
@AnunnakiBot
የመጣሁት ከማርስ ነው "ጠላትነቱን ካላወቁ ... እያንዳንዱን ጦርነት ያጣሉ ፡፡" en: anunnakibot.blogspot.com/ y en gab.com/AnunnakiBot
Feb. 15, 2021 2 min read
1 LAS ÚLTIMAS SALVAJADAS. WINTER IS COMING
El Sr "Filantropo" se dedica a las PROFECIAS
Por ejemplo durante el denominado Evento 201 (Octubre 2019) PROFETIZÓ la mortandad, la pandemia etc etc
Hay que reconocer que acertó de pleno el Bingo

https://youtu.be/AoLw-Q8X174
2 Hacer Profecías es fácil Lo difícil es acertar
"quizás no se trate de adivinación sino de otra cosa"
Si uno invierte millones en intalar un planta de coches podrá PREDECIR que dentro de 3 años saldrán de allí coches
Pero eso no es adivinacion, es un PROYECTO financiado
3 Como el Sr Filántropo tiene inversiones en temas relacionados con virus
¿Es extraño que sepa tanto de ellos?...
Pero no acaba aquí la cosa
4 Otro de los empecinamientos del Sr Filántropo es acabar con LA ECONOMIA DEL PETRÓLEO
Acabar a lo bestia, de un día para otro
Ha invertido varios miles de millones en el Green Climate Found que trabaja para DESTRUIR LA CIVILIZACIÓN DEL PETRÓLEO
5 Para , dice, bajar el CO2 ¿?.

No le importan los daños colaterales ni los MILES DE MUERTOS que provocará

No solo es la gente que se quedara sin su medio de vida
6 También MORIRAN DE HAMBRE
Sin abonos derivados del petróleo, la producción de alimentos caerá en picado
Pero eso ni al Sr. Filántropo, (ni a Greta), les importa
Lo importante, es lo del CO2
7 Y aquí llegamos al siguiente proyecto estrella del Sr Filántropo.

¿Recuerdan cuando íbamos a morir todos por el agujero de la capa de ozono?

También ALGUNOS recordarán que de pronto dejó de hablarse de aquello ¿Por qué?....
8 Lo que sucedió, es que el agujero de ozono de pronto empezó a cerrarse
https://intereconomia.com/noticia/la-nasa-revela-agujero-la-capa-ozono-ha-disminuido-minimo-30-anos-20171113-1409/ …

Se trataba solo de un fenomeno ciclico que no tenía mayor importancia
9 Pero he aquí que al Sr Filántropo le interesa volver a meternos miedo con lo de la capa de ozono para su TERCER GRAN PROYECTO

El experimento de Perturbación Controlada Estratosférica(SCoPEx)...

https://youtu.be/w_qkmavwE54
10 Llenar a atmosfera de polvo de carbonato de calcio para AUMENTAR EL ALBEDO e impedir que los rayos del sol lleguen a la tierra y, según el Filántropo, evitar EL CALENTAMIENTO GLOBAL
!Que bueno es el Sr Filántropo!
Lo malo es.... LO QUE NO NOS CUENTA
11 10 Si ponemos en la alta atmósfera polvo de diatomeas QUE REFLEJEN LA LUZ SOLAR hay DOS DAÑOS COLATERALES
EL PRIMERO ¿recuerdan lo del pulmón del planeta?¿las selvas tropicales?
Bien pues con menos luz solar, las selvas tropicales y su produccion de oxigeno... a la mierda.
12 El SEGUNDO con menos radiacción solar en el planeta

¿Qué sucederá en Europa y Norteamérica?

UNA GLACIACION

¿No es maravilloso? WINTER IS COMING
13 Información adicional en el blog
10-04 @AnunnakiBot LAS ÚLTIMAS SALVAJADAS. WINTER IS COMING
https://anunnakibot.blogspot.com/2021/01/10-04-anunnakibot-las-ultimas.html …
14 Please
You can follow @AnunnakiBot.
Bookmark
____
Tip: mention @threader_app on a Twitter thread with the keyword "compile" to get a link to it.

Enjoy Threader? Sign up.

Since you're here...

... we're asking visitors like you to make a contribution to support this independent project. In these uncertain times, access to information is vital. Threader gets 1,000,000+ visits a month and our iOS Twitter client was featured as an App of the Day by Apple. Your financial support will help two developers to keep working on this app. Everyone's contribution, big or small, is so valuable. Support Threader by becoming premium or by donating on PayPal. Thank you.

Download Threader on iOS.