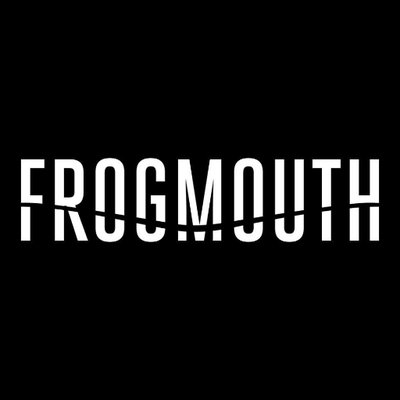 Frogmouth
+

Your Authors
Archive
@frogmouth_inc
🛼

#rollerderby

uniforms, alternative athletic wear & @CIBCrew stuff. 3XS-6XL. Any gender. Skater-made, women-owned. Black Lives Matter—Trans Women Are Women 🛼
Mar. 08, 2021 2 min read
THREAD We need to vent a little about trans women in sports. We keep hearing this idea that anyone assigned male at birth, e.g. trans women, non-binary people, gender non compliant people, is automatically bigger and stronger than anyone assigned female at birth...
....and that anyone assigned male at birth therefore has an automatic, and potentially dangerous, physical advantage over anyone assigned female at birth. Arguments to this effect are often accompanied by some kind of "case closed" physiological statement about muscles, bones...
...and so on. We make uniforms for a large proportion of the world's roller derby teams. Roller derby is predominantly a women's sport, and has welcomed anyone who identifies as a player of women's sports—e.g trans women, intersex people, and others—for a very long time...
Because we make all those uniforms, we have excellent data on what the size distribution of roller derby players is, both worldwide, and on a team-by-team basis. That size distribution is extraordinary. We make and sell uniforms in sizes from 3XS to 6XL to accommodate it...
The size distribution has nothing to do with trans women playing the sport, and everything to do with the fact that— guess what?—humans come in a large range of shapes and sizes. Some people playing roller derby are much shorter than average, some people are much taller than...
...average, some people are more muscular, some people are less muscular, and every possible permutation of those variables you can imagine, and that big, multi-dimensional spectrum of shapes and sizes has exactly no correspondence with sex assigned at birth. How do we know?...
Because we also make uniforms for men's roller derby teams—i.e. teams where most players were assigned male at birth—and we see demand for the same wide range of sizes. The simple fact of the matter is that, if you play sports with other humans, some of them are going to be a...
...different shape and size than you. Many will be stronger. And, of course, especially when you begin, many will be far more skilled than you are, regardless of their shape and size, and regardless of what sex they were assigned at birth. Some will have permanent physical...
...advantages—i.e. their genes will have given them more muscle, better aerobic capacity, or something—over you regardless of sex assigned at birth. All sports are a competition between people with different body types. Some of those bodies offer advantages, especially when...
...skill levels are closely matched. But, what we see in roller derby, is that, even at the very highest levels of the sport, sex assigned at birth makes little to no difference, and certainly not enough to be a decisive advantage by itself. Most of the greatest roller derby...
....players are people who were assigned female at birth. They play with and against trans women all the time, without difficulty. And, as for safety, if your sport is so poorly organized that you cannot protect people with different body types from one another, than you have a..
...problem that is not about gender. In short, trans women are women, trans girls are girls, and roller derby proves that trans women belong in women's sports. Do not be fooled. People attacking trans women in sports are not defending sports; they are just attacking trans women.
You can follow @frogmouth_inc.
Bookmark
____
Tip: mention @threader_app on a Twitter thread with the keyword "compile" to get a link to it.

Threader is an independent, ad-free project created by two developers. Our iOS Twitter client was featured as an App of the Day by Apple. Sign up today to compile, bookmark and archive your favorite threads.

Download Threader on iOS.