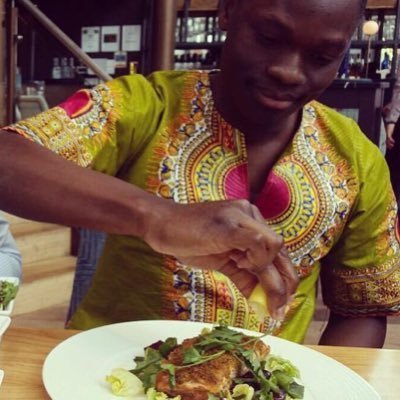 Michael
+

Your Authors
Archive
@michaeltefula
team

@my

_tickr | venture partner

@adaventures

| volunteer

@diversityvc

| my books in link below | views my own
Apr. 04, 2021 1 min read
1/ Soon as I can, I'm getting all my pensions out of anything with fossil fuel companies. Good for the conscious yes, but also, these firms are likely going to be sitting on stranded/written-off assets they can't burn/use if we are to limit global warming https://www.ncbi.nlm.nih.gov/pmc/articles/PMC6697221/ …
2/ Basically this papers shows that existing and planned infrastructure commitments by fossil fuel companies is locking in CO2 emissions that make it very likely we'll breach the 1.5 °C of warming.
3/ So here's what could happen with these companies:
4/ (a) They carry on business as usual, and they profit from helping release another 846 billion tonnes of CO2 from their committed assets and we breach the 1.5° global warming target. The costs of this would be devastating. Here's what could be in store👇🏾 https://climate.nasa.gov/news/2865/a-degree-of-concern-why-global-temperatures-matter/ …
5/ (b) Governments & policy makers force these businesses to abandon fossil fuel investments for the good of the planet; the firms are forced to write down their fossil fuel assets, leading to significant losses in shareholder value (bad news if you're invested at the time).
6/ If/when (b) happens, clean energy firms will grab market share from fossil fuel incumbents who were too slow to adapt and had far too much invested in their old business models to disrupt themselves. A Kodak moment! Ala innovators dilemma.
7/ Going long on decarbonisation seems so obvious, but of course the risk is that ambitious action on climate change is delayed and it'll be business as usual till it's too late.
8/ Personally I'm taking the more hopeful bet. Public sentiment is changing positively for climate action, and in 10-20 years it'll be harder for fossil fuel companies to carry on as usual. Better to be divested out of them. *This isn't financial advice!*
You can follow @michaeltefula.
Bookmark
____
Tip: mention @threader on a Twitter thread with the keyword "compile" to get a link to it.