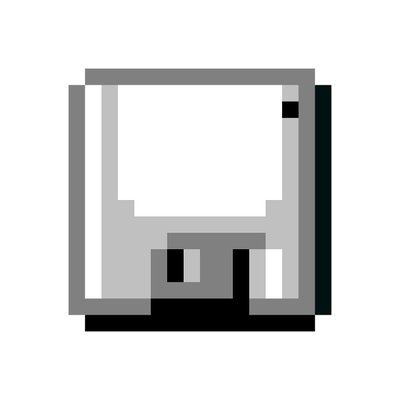 foone
+

Your Authors
Archive
@Foone
Hardware / software necromancer, collector of Weird Stuff, maker of Death Generators. (they/them) ko-fi: ko-fi.com/fooneturing
Oct. 21, 2021 4 min read
the sequel to Tower of Guns is somewhat lackluster

TIL there was an Arthur game only released in Hebrew and offically adapted as part of the Israeli educational curriculum

there was also a game called Arthur! Ready to Race for the PS1 and it had cutscenes and I'm scared

please tell me it didn't have stephen crowder in it, at least

it came out right when he was doing voice acting for the show but IMDB doesn't list him as having worked on it.
that may just be an oversight

the cutscene animation is slightly amazing
my favorite thing with the gameplay is that you can crash and it'll keep playing the "OH NO, I CRASHED!" voice lines forever
then it switches to a free roam mode where you go on sidequests and look for items to build a better car

AND LOOK AT THESE LOAD TIMES
the disc has a 44mb file called "dummy.da" which contains nothing but zeros

yeah there's no credits for the voice actors.

I found a tool to let me extract the raw video from the disc. audio didn't work, and that doesn't make this weird at all
why are there cemetary files

am I in a creepypasta again

yeah this is normal and not cursed

so the developer released Barbie: Race & Ride around the same time, and there's some minor similarities in the data structures. It's possible they share the same engine

I think they used the same 3D rendering tools for the cutscenes, at least
Barbie: Race & Ride also includes the 45mb dummy file

they also did Evo's Space Adventures (the PS1 port)
Guess what?
dummy.da, same cutscene qualities.
they also made a windows point & click adventure called Y2K: The Game
https://www.youtube.com/watch?v=lwOkqQzdhfg …

hmm.
Detective Barbie: Mystery Curse has a file called "e3demo.xa" containing some dialogue from, apparently, the e3 demo.

I'm tempted to make a new account: PS1 cutscene aesthetics
there's even more similarities between this game and the arthur one. bip files, packed into strs, frontend sounds separately, fonts.str
is it just me or is the CG in Barbie Explorer much better?
ahh, for Spec Ops - Stealth Patrol, they didn't use DUMMY.DA.
They called it PADDING.NUL

they mostly avoid it but there's some CG cutscenes
god, they also did the version of Risk for PS1
how much you want to bet they put in CG cutscenes?

OH BOY DID THEY
23 videos!
then you've got different videos for the "reveal what map you're gonna play on"
and eight variations on YOU WIN
rather than do anything with dynamically replacing the flag in the video, they just rendered it out eight times.
For example, here's FINISH7, compared to the previous FINISH1
oh god there's a lot more
a lot lot more
this disc may be 99% videos
and CHOP.
I don't remember guillotines being important to risk, but apparently they are
then there's all the little battle videos, which remember have to be duplicated EIGHT TIMES because there's 8 player colors.
and... *sigh* "LOOSE.SXA"

LEARN TO SPELL
they also did Caesars Palace 2000 - Millennium Gold Edition.

It seems they kept the CG video to a minimum
Rescue Heroes: Molten Menace
OH YEAH HERE COMES THE CG
try not to look at the sides of their mouths when they talk
they also did scrabble for the PS1

disappointingly, no CG cutscenes, other than company logos

are you prepared for 2001 PRE-RENDERED TINTIN?
this one manages to have most cutscenes have no dialogue, because for the cutscenes with dialogue, it has to duplicated them 7 times, because of all the languages it supports

TINTIN IS BEING SUCKED INTO THE GAY DISCO TV!
that one interestingly has a second copy marked as russian.
I don't know why you'd need a different language version, given that it has no dialogue, but I'm sure all will be clear if we just watch the russian version.
also according to mobygames this game wasn't released in russia

so I have more questions

the chances were really low that Westlife - Fan-O-Mania would have bad CG cutscenes, but I am still disappointed
TRANS.SXA is also very disappointing
anyway I forgot why I was doing this.
I was trying to see if there were similarities on other games by Runecraft Ltd, and there mostly isn't?
but why did I want to hack Arthur anyway? besides the obvious




You can follow @Foone.



Share this threadBookmark

____
Tip: mention @threader on a Twitter thread with the keyword "compile" to get a link to it.