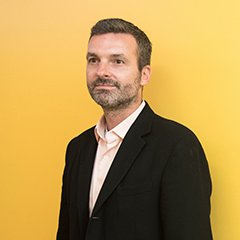 David Carroll 🦅
@profcarroll
associate professor of media design

@parsonsdesign

@thenewschool

teaching

@mfadt

and featured in #TheGreatHack in select theaters now and on Netflix
Mar. 06, 2018 2 min read
1/ A few stories buried by the #SamNunberg meltdown today:
2/ @JaneMayerNYer reports on unreleased GCHQ intercepts between Trump campaign and Moscow https://www.newyorker.com/magazine/2018/03/12/christopher-steele-the-man-behind-the-trump-dossier/ …
3/ Sex worker stuck in Thai prison claims to have audio incriminating Trump campaign https://nyti.ms/2FYLYcN
4/ Lt Gen Nakasone, Trump's NSA and Cybercommand nominee, said of Russia and other adversaries: "They don't fear us." https://nyti.ms/2FeQzGd
5/ Hacker jailed in Moscow, who claims responsibility for DNC hacking tools, also claims to have built LDCS software that could "replace information on Twitter, Facebook, Google and leading US media outlets." WTAF? https://www.fastcompany.com/40538571/jailed-russian-hacker-heres-how-i-hacked-the-u-s-election …
6/ Other revelation in @JaneMayerNYer piece is that Moscow allegedly blocked Mitt Romney for Sec of State preferring Rex Tillerson, who by the way hasn't spent any of the $120 million allocated by Congress to fight Russia disinformation attacks. https://nyti.ms/2FQ9TLb
7/ Senate Select Committee on Intelligence adds Reddit and Tumblr to its roster of tech companies being asked to provide data on Russian information warfare operations. https://www.washingtonpost.com/news/the-switch/wp/2018/03/05/senate-investigators-want-answers-from-reddit-and-tumblr-on-russia-meddling/ …
8/ Russia's RT spinoff Sputnik Italia appears to have successfully radicalized discourse on immigration in Italy leading up to elections where Trumpesque Berlusconi and Trumpist Five Star far-right movement make yuge gains. Via @cjcmichel https://elpais.com/elpais/2018/03/01/inenglish/1519922107_909331.html …
9/ Trump's lawyer-who-needs-a-lawyer Micheal Cohen made hush payments to Stormy Daniels (gotta have at least two sex workers in this thread) raising red flags at the bank a year later, passed on to FinCEN, financial crimes unit at Mnuchin's Treasury Dept. https://www.wsj.com/articles/trump-lawyers-payment-to-porn-star-was-reported-as-suspicious-by-bank-1520273701 …
10/ Here's a gem from the Sunday morning talk shows we'd normally still be talking about on Monday.

11/ Another Sunday morning gem buried in news overload: CBC reports exclusive that Bannon had Canadian voter data shop AggregateIQ build a Facebook analytics tool for Cruz campaign. AggregateIQ is linked to Cambridge Analytica. (Yeah, I'm in this one.)

12/ I'll call it day and leave it at that. Will be up too early tomorrow to watch this important transatlantic @CommonsCMS hearing on http://parliamentlive.tv

13/ House of Commons hearing was very interesting for me specifically! But I did forget an important story from yesterday's deluge that was mentioned in Parliament. What happened with a Russian spy in Salisbury? https://www.theguardian.com/world/2018/mar/06/uk-counter-terror-police-investigate-russian-spy-mystery-sergei-skripal …
14/ New from today: UK Information Commissioner indicates that Americans have data protection rights in England because Cambridge Analytica processed our voter data there. Stay tuned.

15/ Re-thread
You can follow @profcarroll.
Bookmark
____
Tip: mention @threader_app on a Twitter thread with the keyword "compile" to get a link to it.

Enjoy Threader? Become member.

Download Threader on iOS.